Garza Galante Plastic Surgery
322 U.S. 41 #103
Schererville, IN 46375
Phone: (219) 322-3131
Mo–Fr: 8 a.m.–5 p.m.

Tummy Tuck (Abdominoplasty) Before & After Case 27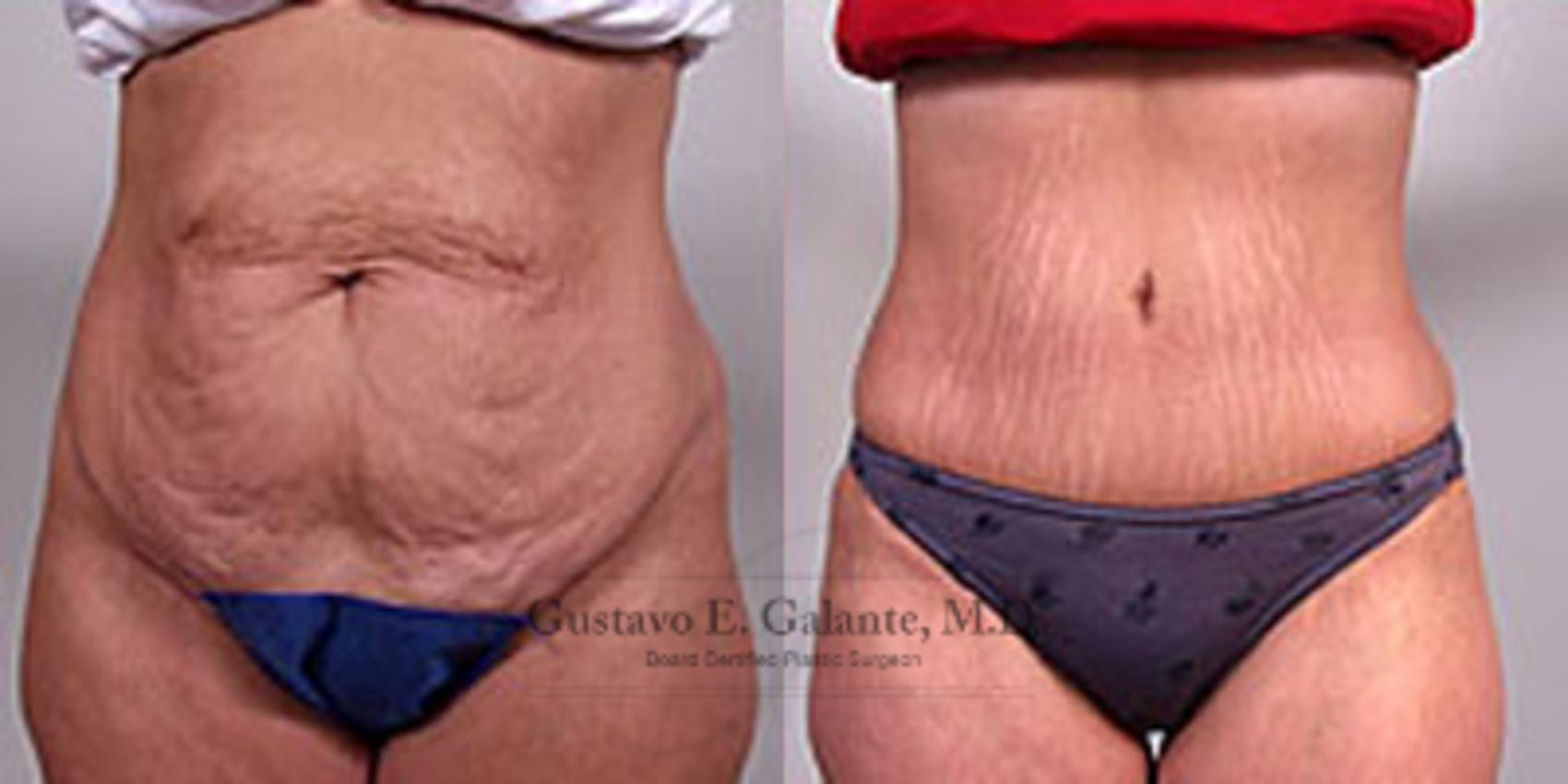 Before & After
This 35 year old mother of two from the Northwest Indiana area presented to our Munster, Indiana plastic surgery office seeking to correct the hanging skin on her abdomen following two cesarean sections. After examining her abdomen Dr. Galante, an Indiana plastic surgeon specializing in cosmetic surgery, noted excess and loose abdominal skin with significant stretch marks. She also had significant laxity to her abdominal muscles, which is a common finding in women who have had one or more pregnancies. This added to the bulge of her tummy.
She was an avid runner, and despite a healthy diet and exercise routine, she was unable to improve the appearance of her abdomen on her own. She was an excellent candidate for an abdominoplasty (tummy-tuck). This operation would remove the redundant, stretched out skin and tighten the abdominal wall muscles narrowing her waist and improving the overall contour of her waist. Liposuction was not an ideal procedure for her, because excess, localized fat was not the problem.
She underwent a tummy-tuck in one of the surgery centers in our Northwest Indiana area. This plastic surgery procedure to improve he appearance of her abdomen was performed under general anesthesia, and the following day she was out of bed and eating her usual diet. By two weeks she was fully recovered except for a lifting restriction of ten pounds for an additional month.
Her before and after photos show how a tummy-tuck can reverse the changes that occur to the skin, fat, and abdominal wall muscles following a pregnancy. The remaining scar is located low on the front of the abdomen and is easily hidden from view. There is also a small scar around the belly-button, but overall, this patient was willing to accept the scars given the amount of improvement she gained in the appearance of her torso. Her clothing fit better, and she was very satisfied with her new look.
If you reside in or near the Munster or Valparaiso, Indiana areas and are interested in an abdominoplasty, please contact one of our plastic surgery offices to schedule a consultation.
Procedures Performed
About This Patient
View All Patient Photos
*Keep in mind that each patient is unique and your results may vary.
Back to Top