Garza Galante Plastic Surgery
322 U.S. 41 #103
Schererville, IN 46375
Phone: (219) 322-3131
Mo–Fr: 8 a.m.–5 p.m.

Liposuction Before & After Case 28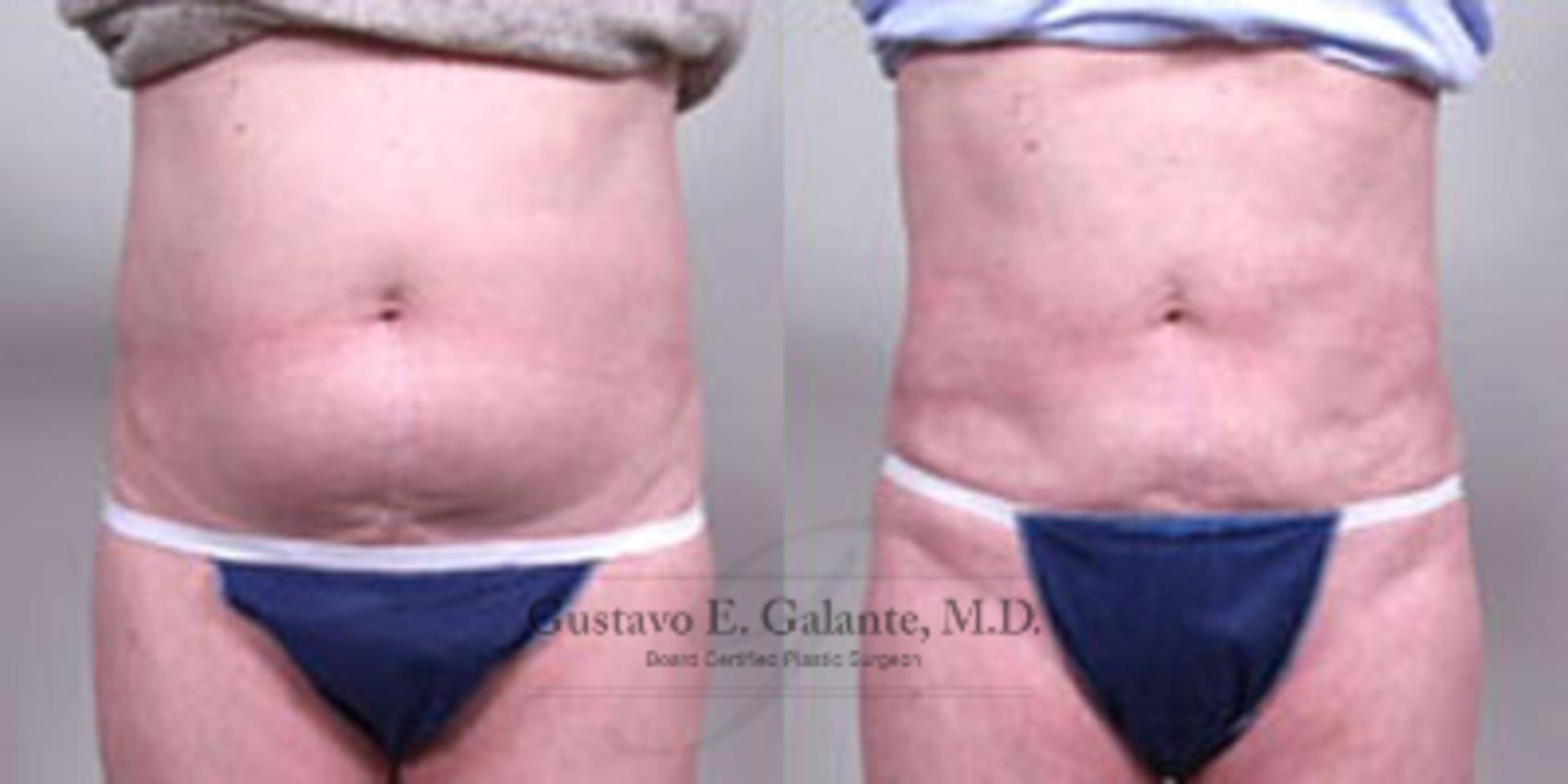 Before & After
This 50 year old patient from Northwest Indiana came to see Dr. Galante, a board certified plastic surgeon in consultation for liposuction to improve the contour of her abdomen. She described her "barrel shape" as a family trait and stated she has had this appearance since early childhood.
After a thorough evaluation of the patient's expectations and the treatment options available, Dr. Galante, who specializes in breast surgery and body contouring felt the most appropriate procedure would be liposuction of her abdomen and flanks. She had a protuberant abdomen which was due in large part to lipodystrophy (excess localized fat under the skin) as well as loss of abdominal wall muscle tone. She also had localized fat collections in her flanks which combined with the abdomen constituted the loss of shape to this patient's waistline. In addition, her overlying skin had good elasticity. Dr. Galante considers this important when considering a liposuction procedure, because once the fat is removed, the skin must shrink down over the newly contoured fat.
This patient was near her ideal body weight, had adequate skin tone and localized collections of fat, and had a good overall state of general health. This combined with her realistic expectations made her an ideal candidate for liposuction. An abdominoplasty (tummy tuck) is always considered when evaluating the abdomen. However, in this patient's case, she had no sizable pannus (excess skin and fat roll) to remove on her lower abdomen.
Dr. Galante performed the liposuction procedure as an outpatient under local anesthesia with sedation in a fully accredited Indiana surgical outpatient facility. Her before and after liposuction photos demonstrate the dramatic improvement in this patient's waistline. This result met her preoperative expectations, as she reported a decrease of four dress sizes without any significant change in her weight. Proper evaluation and patient education before surgery combined with the appropriate surgical procedure can result in a pleasing contour and a satisfied patient after surgery.
Procedures Performed
About This Patient
View All Patient Photos
*Keep in mind that each patient is unique and your results may vary.
Back to Top